Dive into the Fountain of Youth: 10 Juicy Secrets of Hydrafacials in Lafayette–Welcome to the skincare revolution, ladies and gents! Today, we're going to pull back the curtain on a treatment that's been making waves (literally!) in the world of beauty and wellness. The star of the show? Hydrafacials in Lafayette!
This isn't your grandma's facial. It's a game-changer, a glow-booster, and your skin's new best friend.
Now, hold on to your sheet masks as we spill the tea on 10 facts you probably didn't know about Hydrafacials in Lafayette. Whether you're a skincare junkie or a total newbie, there's something here for everyone. So, sit back, relax, and let's dive skin-deep into the world of Hydrafacials in Lafayette!

Hydrafacials in Lafayette are one of the most sought-after treatments at Nouriche, a med spa in Lafayette that is committed to supporting your journey towards wellness. If you're considering this treatment, here are 10 fascinating facts about Hydrafacials in Lafayette that you may not have known.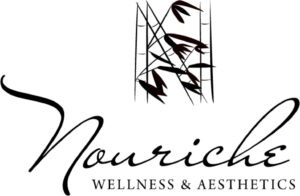 A Multistep Process: Hydrafacials in Lafayette are not just simple facials. They are a multi-step process that cleanses, exfoliates, extracts impurities, and hydrates the skin all at once.
No Downtime: Unlike some other skin treatments, Hydrafacials have no downtime. You can return to your regular activities immediately after your session.
It's Quick: A typical Hydrafacial treatment at Nouriche lasts about 30 minutes. This makes it an excellent choice for busy individuals who want to take care of their skin but have limited time.
Suitable for All Skin Types: Whether you have oily, dry, or combination skin, Hydrafacials in Lafayette can be tailored to suit your unique needs.
Immediate Results: Many clients report seeing visible skin refinement and an even, radiant skin tone after just one treatment.
Combats Multiple Skin Issues: From fine lines and wrinkles to oily skin and hyperpigmentation, Hydrafacials tackle a host of skin issues in one go.
Part of a Holistic Approach: At Nouriche, Hydrafacials in Lafayette are just one part of a holistic approach to health and wellness. Other services include internal medicine, IV vitamins, dermal fillers, Botox, and more.
Regular Treatments Recommended: For the best results, it's recommended to get a Hydrafacial every 4-6 weeks.
Painless Procedure: Unlike some other facial treatments, Hydrafacials in Lafayette are painless. The process is often described as a light massage for the face.
Expert Application: At Nouriche, Hydrafacials in Lafayette are performed by trained professionals, ensuring you get the best possible results.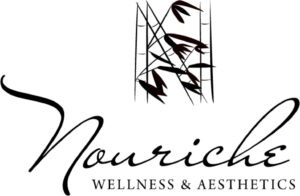 Remember, at Nouriche, we offer a variety of treatments designed to support your overall wellness. From neuromodulators like Botox and Xeomin to treat wrinkles, TMJ, and migraines, to hormone replacement therapy (HRT) for hormonal imbalances, to IV vitamins in Lafayette therapy and intramuscular vitamin injections to boost immune health and energy. We also provide personalized nutrition and weight loss plans. Take charge of your health with us today!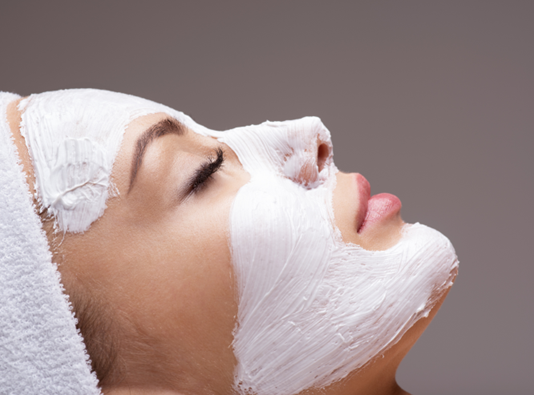 3 STEPS. 30 MINUTES. THE BEST SKIN OF YOUR LIFE. This treatment deeply cleanses, exfoliates,
extracts and hydrates the skin utilizing super serums filled with antioxidants, peptides, and hyaluronic acid.
---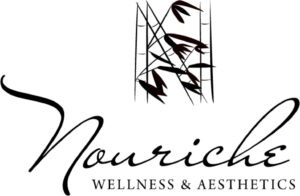 Are you still not sure if you're ready for a Hydrafacial?
Listen to these amazing reviews from some of our loyal clients!
"Every visit to the Med Spa has been relaxing and therapeutic. The dermaplane and HydraFacial really brightens my face and makes it feel so good! Pair those services with a lash lift and tint and you'll leave feeling even more confident! Samantha is very sweet, professional and takes her time with you to make sure you feel and look beautiful! Kasy, Shelby and Delaney are always very helpful with scheduling appointments and helping me pick out some of the greatest skin care products I've ever used! Everyone is very friendly and knowledgeable. I appreciate all of them and look forward to seeing them again!"
-Jessica L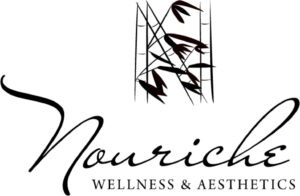 "The ladies here are so genuine and sweet. They make you feel like you matter and explain things on your terms. They take their time to make sure you get your needs taken care of. No rushing or judging. It's hard to find a place where all the staff make you feel good."
-Farrah D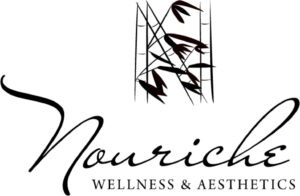 "Dr. Kelly Cobb was very good at answering and explaining every question I had about my medical issues. She also has some meds through Nouriche Med Spa that will help get my gut right. I recommend her service to anyone and everyone. Thank you Kelly Cobb for being an awesome Dr."
– Debra B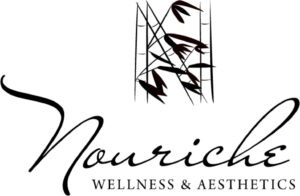 ---
At Nouriche, we specialize in health and wellness in Lafayette. Our staff is committed to supporting you as you embark on a wellness path while attending to a range of physical and aesthetic issues at our med spa in Lafayette. We can help you if you're looking for internal medical in Lafayette, med spa services, or other health and wellness choices.
We provide a variety of procedures, from IV vitamins in Lafayette to dermal fillers, or from Botox treatments to Hydrafacials in Lafayette. These are all designed to bring out the best in you.
For more than 20 years, neuromodulators like Botox in Lafayette and Xeomin have changed the game by momentarily paralyzing small regions of the nervous system to stop wrinkles from forming. These procedures can also be utilized to treat TMJ and migraines.

In order to treat symptoms brought on by hormonal imbalances, such as hot flashes and mood swings, we also specialize in hormone replacement therapy (HRT). Our intravenous (IV) vitamin therapy promotes immune health and energy levels by facilitating effective nutrition absorption.
Our individualized nutrition and weight loss plans are made to suit your particular genetic make-up and lifestyle choices, giving you the power to take charge of your health. In addition, we provide intramuscular vitamin injections of B12, LipoB, Vitamin C, and Glutathione.
In order to lower the risk of chronic diseases and enhance general wellbeing, we take a holistic approach to lifestyle medicine and wellness. At Nouriche, we give our patients the tools they need to actively participate in their wellness, which produces superior results.
For more information, give us a call at our clinic at 337.266.9985 or contact our med spa at 337.456.7300. We are eager to help with your health and wellness in Lafayette.